Chris "Jesus" Ferguson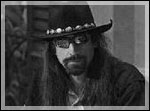 Chris "Jesus" Ferguson is one of the most influential and phenomenal figures in online and offline poker. A native of Los Angeles, California, Ferguson holds the prestigious title of Champion of the No Limit Holdem main event at the 2000 World Series of Poker (WSOP). He defeated another top competitor, TJ Cloutier, with an A9 hand. The win earned him $1.5M.
Alan Goehring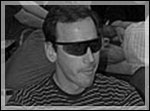 Alan Goehring caught the attention of the public when he came in third in the $3,000 No Limit Hold'Em event at the 1997 World Series of Poker (WSOP). The tournament featured such greats as Chris "Jesus" Ferguson, Kathy Liebert, Dan Harrington and Donnacha O'Dea. Goehring won $61,845 in the tournament.
Dan Harrington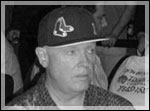 Dan Harrington has earned respect in the poker circuit for being a tremendously successful "tight" player. He also got the ironic nickname "Action Dan" from his conservative play. When Harrington makes a large bet, opponents who know him well will often be smart enough to fold. This straightforward style has earned him an excess of $4.4 million in tournament earnings as of 2005.
Doyle Brunson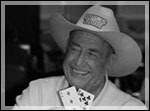 Doyle Brunson is not only one of the most well-known poker champions: his name is a by-word among true gaming enthusiasts. He came to be known as "Texas Dolly" because of a misreading of his name by the late Jimmy "The Greek" Snyder, a US sports commentator and Las Vegas bookie. He is the first player ever to win $1 million in a poker tournament. He has also won bracelets throughout his playing career.